Thursday, February 01 2018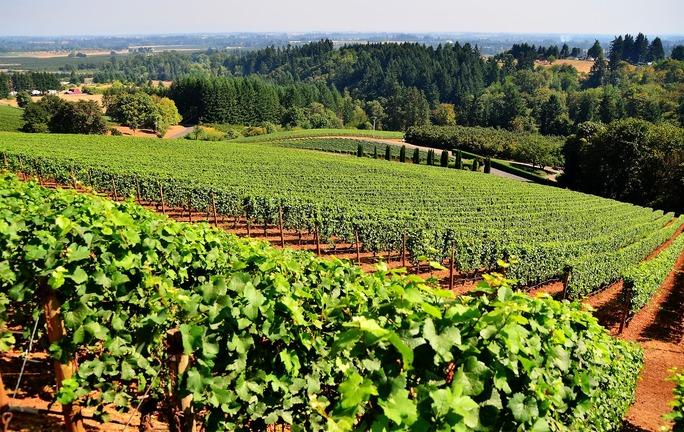 If you are an owner of a winery, you cannot get by with a regular insurance policy. Even a brewery insurance policy would leave you exposed to financial loss. While there are some similarities between winery insurance and brewery insurance, there are also some differences that separate the two distinctively. What are the specific insurance requirements for a winery?
Crop Insurance
Rarely will a brewery harvest its own hops and barley. However, a winery operator will grow his own grapes on his own land. The taste and color of your grapes will be the signature for your wine. You can't go to the store and buy a pallet of grapes and get the same fragrance and flavor of the wine. As a result, your entire process of developing wine requires an abundant growth of grapes. That said, the well-being of your crops is necessary to maintaining your business. What happens when an early frost destroys your crop? Or a fire burns down your vines before the harvest? Your entire years' worth of wine production is lost. As a winery operator, you must have wine insurance for your crops.
Guests
Many wineries encourage guests to come to the site to take tours, participate in wine tastings, and sell bottles or crates of wine on location. To properly insure yourself against accidents caused by guests or injuries incurred by guests, you need additional liability insurance. Not to mention, you may want to hold special events to celebrate your wine and thank loyal customers. These events can include caterers, musicians, and rental companies. Your winery insurance must also cover these types of special events.
Leaks and Contamination
While both a brewery and a winery must worry about leaks and contamination of their product, the process to brew beer takes a fraction of the time that wine takes to reach perfection. As a result, brewery insurance would not cover a product that takes months longer to prepare and years longer to age.
Property
A brewery can pop up anywhere. One can be located inside an urban core or show up in a barn out in the back 40 acres. However, a winery will be located on a large area of land, and the owners will likely reside on the same land as the winery. Therefore, the amount of winery coverage must account for the residence and land of the winery operator.
As a winery operator, you need special insurance to cover all your products and services. If you need expert advice to guide you through the process of selecting winery insurance, contact us at Harmony Insurance. We are an experienced insurance company. Contact us today.
Latest Posts
Archive
Categories